Cloud By Design
Achieve geographical efficiency in content distribution by adopting cloud infrastructure to increase resiliency and reduce content delivery time.
Layered Security
Ensuring critical corporate data is protected on multiple levels by utilizing encryption, biometric authentication and hardened user security profiles.
Global Reach
Develop low latency global networks with a diverse IP transit carrier portfolio, IX peering agreements and Wide Area Network routing optimization.
About Us
Altexxa Group was founded upon the principles of bandwidth availability and scalable infrastructure. Our key to success is the global vision of content distribution and information availability.
Freedom
Our aim is to provide you with the freedom to do what you do best. By entering into a partnership with Altexxa Group, you entrust us to take care of the rest.
Availability
We can help drive your vision of success by overcoming traditional availability limitations. Guarantee content delivery with a proven global design.
Connectivity
The heart of any Internet driven business is connectivity with its users. Our global network deployment strategy assists with building this success.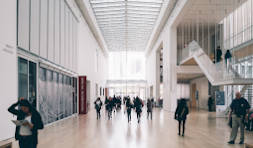 Enterprise
We maintain a "big picture" approach to building your successful enterprise while allowing for efficient and simple management of your designed solution.
What Altexxa Group can do for you...
Embracing the power of content on a global scale.
The Internet has entered an age of rich media and streaming content requiring businesses to develop new solutions to take full advantage of its benefits. We can accomplish this by utilizing cloud resources to broadcast content driven applications to a wide audience regardless of traditional geographical barriers. Combined with high powered network infrastructure and cost-efficient virtualization deployments, we provide the power and capacity to overcome traditional obstacles and limitations. By building for the future, we can allow for growth and change to ensure the needs of tomorrow are met today.
Worldwide enterprise network connectivity.
Today's applications require high availability bandwidth and optimized network routing to reduce total latency and ensure content delivery. By constructing a diverse network carrier portfolio and implementing smart Wide Area Network design, we can ensure content delivery and application connectivity for your global audience. Growing business needs put demand on bandwidth, so networks must be constructed to allow for optimal remote branch operation while maintaining management ability. The design and implementation of an enterprise grade network is one of the most critical aspects to consider for application development.
Set your mind at ease with advanced security solutions.
Protecting corporate information is critical to ensure success with online applications and Wide Area Network deployments. By establishing user security profiles and integrating network security appliances, we can enable a high level of data protection to provide loss mitigation. Remote connectivity clients will utilize strong encryption and multiple points of authentication combined with strong internal security policies, powered by dedicated profile management and audit process.
Driving the road to success.
We work hard with project management and staff to create an environment on which to launch successful businesses. Our platform for development brings together a combination of talent and resources with industry influence and guidance. Altexxa Group can drive your project through to completion by relying on our proven deployment strategy combined with the expert skill of our management team.
Bringing your users together.
We aim to bring Internet communities together through high content networks and expert solutions, while maintaining simplicity and full public access. We conduct business with the end-user in mind with full focus on emerging technologies and solutions. We understand that the primary key to a successful project portfolio is the application user, and our solutions are driven by the power of social media. Generating a diverse user base and allowing for global audience reach is a critical factor in determining the success of your enterprise.